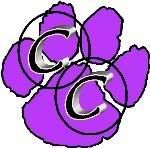 I mentioned the other day about how the cats were
plotting something
. Well they got their revenge all right.

This is not a happy face.
You might remember what my nest looks used to look like. Here's a reminder.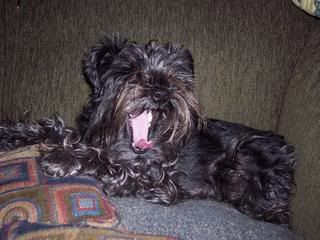 Well this morning I woke up to cat puke all over both of the cushions that I lay on. I mean all over. Plus a nice spread on the couch itself, just for good measure. I wanted to show pictures, but my mom person said that wouldn't be cool.
Now I'm stuck with sub-par cushions making a sub-par nest. They're the same colors, but smaller & NOT my nest cushions.
Now Chloe has taken it upon herself to claim a chair that we just added to my boy Jack's room.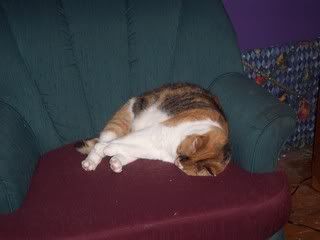 I'm trying to work up a good puke for that chair.
Check out more fun
Camera Critters
.