After my terrifying run-in with the Scarlet Puppynickel, I'm taking the advice of my bloggy friends who have been here before me. I'm taking extra naps to recover, while trying to watch out for the Puppynickel.
You see there is an adorable shis tzu, Sasha, that lives right here in my own town. I'd feel terrible if he got her too. I'm hoping that since she's not a miniature schnauzer, she will be spared, but you never know.
I'm trying to sleep, if you're not scritching my belly to soothe me, go away.
OK, that's better.
Hmm, I better go & check for Puppynickel, have you got my back?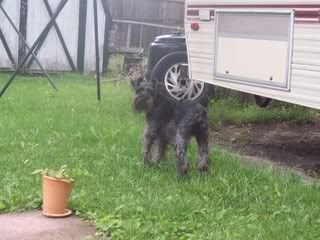 Hmm, the coast looks clear, I better find another place to rest. This is my boy John's bed/couch.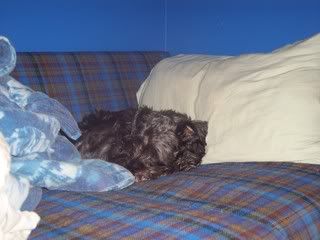 Uh oh, did you hear that?
This where I was napping when he smeard the mud on my paws, so I have to be careful.
Still no Puppynickel, I'd better go rest. I'll try John's chair this time.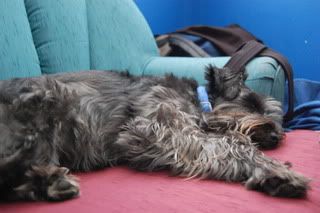 *sigh* I must stay vigilant. There will be no true resting until I know the Scarlet Puppynickel is caught.