Before Buster came to invade my territory visit, my grandpawrents took him to be groomed.
My mom person noticed something that she's never seen before. Buster has a heart marking!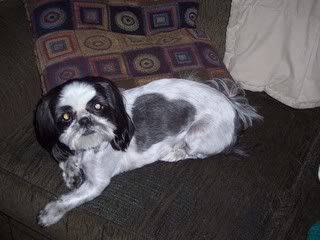 Do you see it?
In all 12 of his years we've never noticed it. Maybe he's not so bad after all. As long as he stays out of my nest & my food!