Sorry that I've been gone so long. My mom person is finishing up some school. I did school once, it was puppy school & I was the only puppy in the whole class to get some detention. The trainer person liked me so much she wanted to spend more time with me!

My official photographer is gone, but my mom took some pictures of me sleeping on her pillow. My cool new pillow from my friend Joy is upstairs and I wanted to nap in the sunroom.

Why am I awake?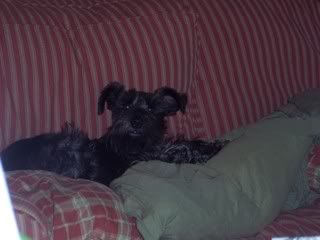 You are not my official photographer.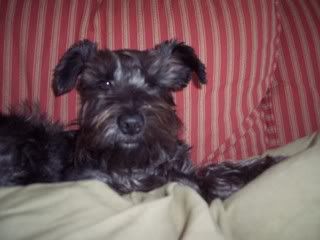 Have we not discussed the fact that you are not to take pictures of me as soon as I wake up?



Puppy drool on your pillow?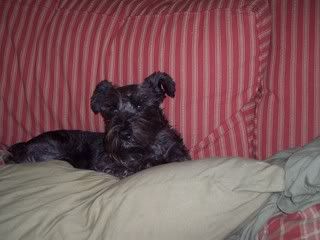 Why yes there is. You're welcome.