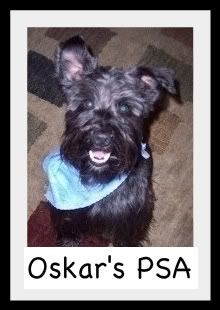 After a post from Pat over at
Critter Alley
about a doggie riding in the back of the pick-up truck unsafely made me think about doggie safety while driving.
(My mom person wants me to say that we just found this site on our own, we're not advertising anything, whatever!)
An air bag could easily kill a pet so please make sure your furiend is safe when you travel or even run errands!