What do you mean Santa Paws saw me digging through the garbage can??  I was only trying to help by taking the garbage out, honest!
Stop by Dachshund Nola's blog for more Black & White Sunday.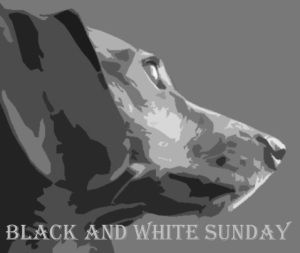 Also don't forget that there are over 10 giveaways for pets going on right now on Pet Blogs United. Click the Holiday Happenings button below to take a look at all of the great prizes.