Honey, the amazing and talented Great Dane is holding a slobber contest. Unfortunately we schnauzers are not really a slobbery bunch.

I was worried that I was only going to be able to enter with the use of props, so I tried this, using some stuff I found outdoors.


But my mom person said that while it was creative, it didn't work.

I knew what I had to do. I needed to find a hippity to lick! When I see hippities hopping around on my patio I try to play with them by putting them in my mouth. Once I do that they make me all drooley. My plan was complete!

Without wasting a moment, I went outside hippity searching. My hard work was rewarded, producing the necessary slobber.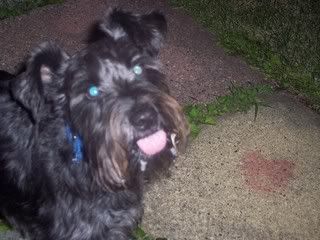 I went for a "less is more" look, with 2 even vampire fang type of slobbers.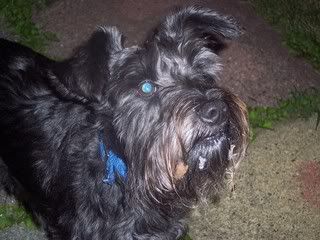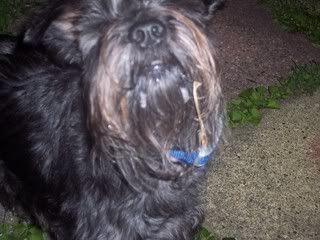 Finally, I can send my picture to Honey & hold my slobbery head high!